Now that college football season is over, and you're more than likely a Browns or Bengals fan, the football season as a whole has truly come to an end. This can only mean one thing. IT'S BASEBALL SEASON!! In my opinion, there's no better time of year than when you are following your favorite team through spring training and into opening day.
I'm a Fan First
Growing up a Cincinnati Reds fan, opening day IS a national holiday. From watching the Findlay Market parade, to walking back to the stadium in my luckiest Chris Sabo jersey and having other die hard fans yell "Hey Sabo!" in my direction, opening day has and will continue to provide me with so many memories. Then comes the actual game, the matchup of each teams' respective best pitcher. Watching them throwing long toss to their catcher in the outfield, sneak into the bullpen for their remaining warm-up routine, and at last, take their heroic jog back to the dugout with the opening day debut just minutes away are pre-game rituals that every true baseball fan cherishes.
Finally, the ump bellows "PLAY BALL"…and it's go time. First pitch of the season, typically a fastball, soars towards home plate with the oh so memorable sounds of the laces cutting through the air and the pop of the catcher's mitt. You look up at the speed of the pitch and it reads 95 mph! The crowd goes wild again and again for every strike and every out recorded. Hopefully your team wins so you can be the first to post "162-0, this is our year and #WireToWire"onto social media. What we don't always think about is, "How did that pitcher get to that point?" "Did he just step onto the mound 3-4 weeks earlier, throwing 90 mph seeds to his awaiting catcher?"
I always look back to my high school baseball career. I grew up in a very successful baseball community. My coach was and still is a legend of the game. I'm not sure how many wins he retired with, but I know it's a lot. His program has produced 4 major leaguers, one who is still playing and will be standing next to Bryce Harper in the Washington Nationals outfield this season. Winning was just a part of our game, and we knew that showing up to any game, we had the talent to beat you.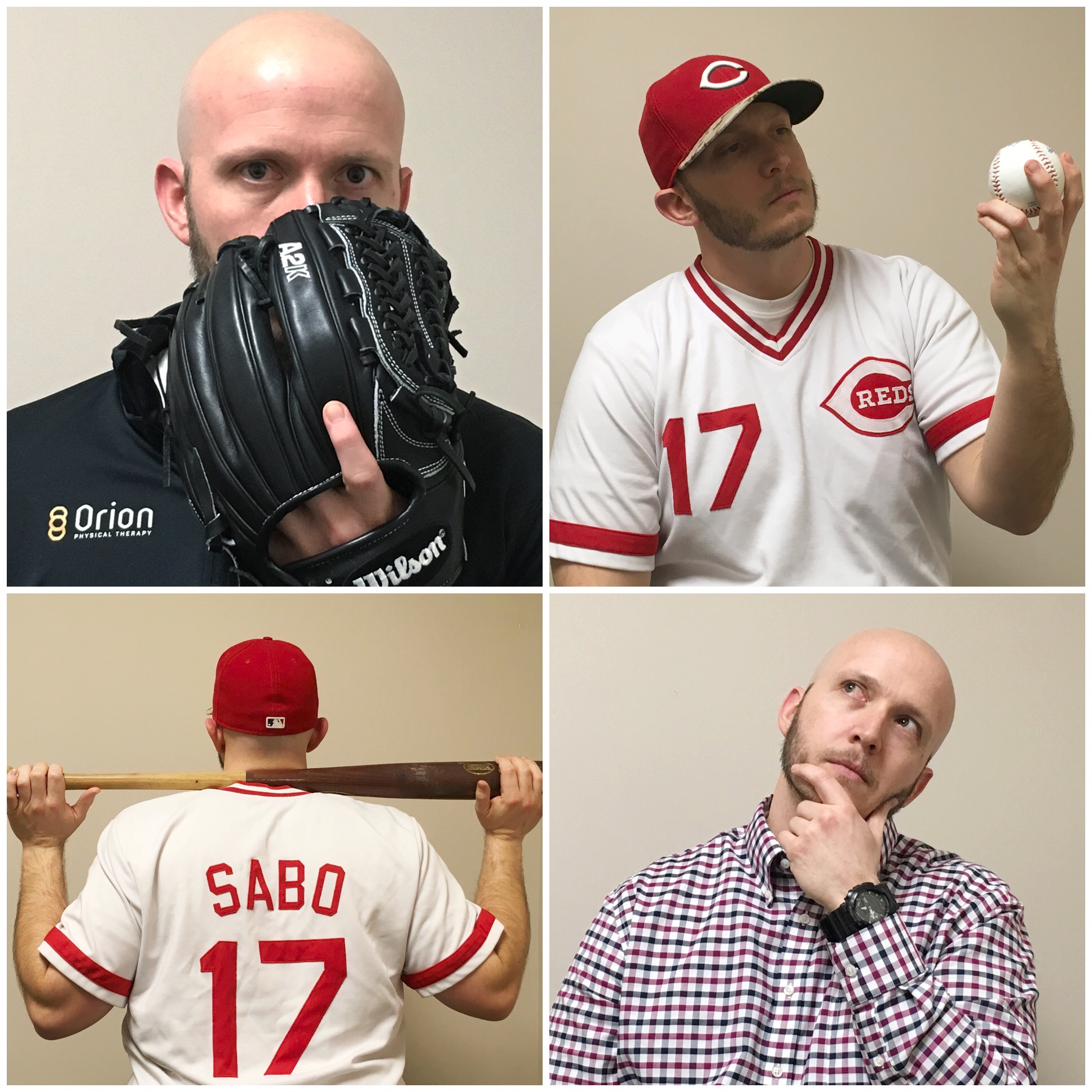 The high school baseball season begins when pitchers and catchers report to the gym, usually the first of second week of February, and is when official coaching can start per OHSAA guidelines. Anyone who wanted to be a pitcher or called himself a catcher would show up to prove to the coaches that he had what it takes to make the roster. Typical progressions would start around 20 pitches at 40-50% of your max speed then slowly progress as tryouts grew near. Now, in a perfect world, these are terrific guidelines to start a throwing program, but we all know this is not how things played out.
To this day, I can still remember going in as a freshman and stepping up onto the plywood box covered in weathered Astro-Turf that they proclaimed was a "mound". I started with a few warm-up throws, 5-10 feet in front of the rubber and amazingly, I was warmed-up enough to get the show on the road. Coaches watching, other possible teammates watching, the pressure of my parents weighing on my shoulders to do my best and the fear of letting them down…I reached back and hurled about 30-40 pitches at what was closer to 80% of my max velocity… so about 50 mph (I never claimed to be a good pitcher). The over estimation of pitches wasn't truly my fault. Let's be honest, keeping track of pitches you are throwing isn't easy when you are trying to impress coaches. However, throwing at roughly 80% with a healthy dose of curveballs, sliders, and knuckle balls that I had been "working on" in the off-season was definitely my fault. In all fairness, we all thought we could trick the coaches. We've all been there. I can still hear my internal monologue, "If the coaches think my 40-50% is this fast, there's no way they can cut me!"
This trend continued throughout the weeks leading up to tryouts. Every day I noticed something hurting in a different spot, or with more intensity. My elbow, the front of my shoulder, an untouchable spot between my shoulder blades that I thought would feel better if I could just reach it to give it a little rub down. At the time, I figured this was just part of the process, and I definitely didn't go to see the athletic trainer or put ice on my shoulder-couldn't let the coaches see my weakness. I thought all the "flame throwers" went through these aches and pains to achieve greatness. Knowing what I know now, boy I was way wrong! I probably should've just stuck to playing first base and what I already knew I was good at; crushing the dead fastballs and hanging curveballs that all the other underprepared pitchers were throwing and instantly getting into my homerun trot…And the realization that the ball wasn't going over the fence, and actually have to hustle to not get thrown out at second base.
What we don't see as spectators and fans is the timeless hard work collegiate and professional athletes invest to master their craft. Yes, there will always be the freak athlete that can come in 3-4 weeks before the season starts, unprepared, but still be able to perform at an MVP level; but, this isn't the norm. The truth is that, there is no off-season. Once the season ends, the off-season/pre-season training begins. In the coming weeks, I plan to discuss the how's and why's of shoulder problems, as well as how targeted exercises and a structured program can keep a pitcher healthy through the entirety of the baseball season. But I don't want to stop there.
Where do we go from here?
I was asked a while back, if I were to become a blogger, what would the name of my blog be? Jokingly, I blurted out "The Diary of a Bald Man". At the time, I didn't think much of it, but I honestly can't think of another title that would be more fitting. Based on this first article and the one's I plan to write as opening day approaches, it's easy to see that I'm obsessed with everything that has to do with baseball. But, I see this blog going further than just baseball related topics. Fantasy sports, the NFL combine, and maybe even a prediction or two along the way (sorry Chicago fans, I don't see your beloved Cubbies repeating this year). I want to make this blog not only fun to read and entertaining, but also educational. Thanks for taking the time to reminisce with me (mostly about how good I thought I once was), and stay tuned for "Shoulder Injuries: Part 1" to drop…this is going to be a fun ride!